Garlic-Bacon Mushroom Bites
Print
Garlic-Bacon Mushroom Bites
---
Description
These Garlic-Bacon Mushroom Bites are so scrumptious, so savory, and so simply delicious cooked in melted, paprika-spiked butter.
Recipe courtesy of Brooke Lark.
---
Scale
Ingredients
24

large crimini mushrooms

1

stick butter, melted
one

8 ounce

package cream cheese, softened

1

large egg

1

clove garlic, very finely chopped

4

thick slices peppered bacon, cooked and finely diced

2 teaspoons

sweet paprika

¼ cup

green onions, chopped
---
Instructions
Preheat oven to 425 degrees.
Pull the stems from each of the mushrooms. Wash and gently dry with a clean paper towel. Dip mushrooms in melted butter, then place mushrooms round-side up on a parchment-lined baking sheet (or in a large parchment-lined skillet or baking dish). Arrange the mushrooms so they're not touching.
Bake for 15-18 minutes in the preheated oven until mushrooms are tender and dark brown.Flip each mushroom so the bottom side is up.
In a stand mixer, beat together cream cheese, egg, garlic, and bacon. Beat until smooth. Spoon into the center of each mushroom. Drizzle with butter and sprinkle with paprika.
Bake for an additional 10-12 minutes, or until the center mixture melts and begins to bubble lightly around the edges. Cool slightly before serving.
Garnish with chopped green onions.
---
If you like this, try these: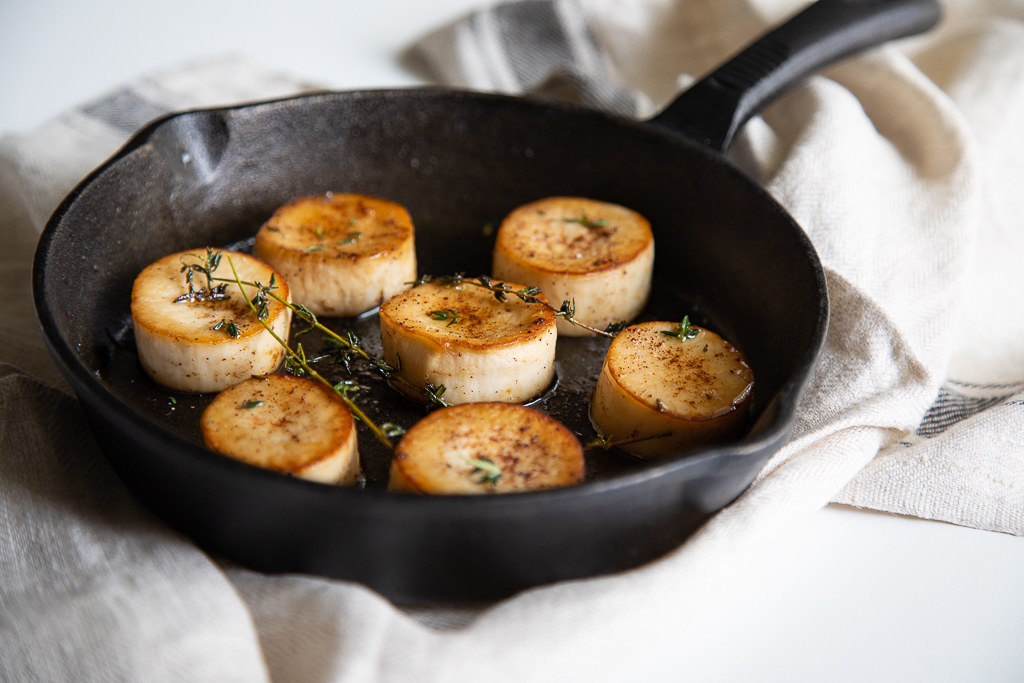 Add a creative twist to your meal with these vegetarian scallops made from trumpet mushrooms. The mushroom scallops are browned and cooked until tender. A drizzle of nutty, caramelized brown butter and vibrant thyme send them over the top!
view Recipe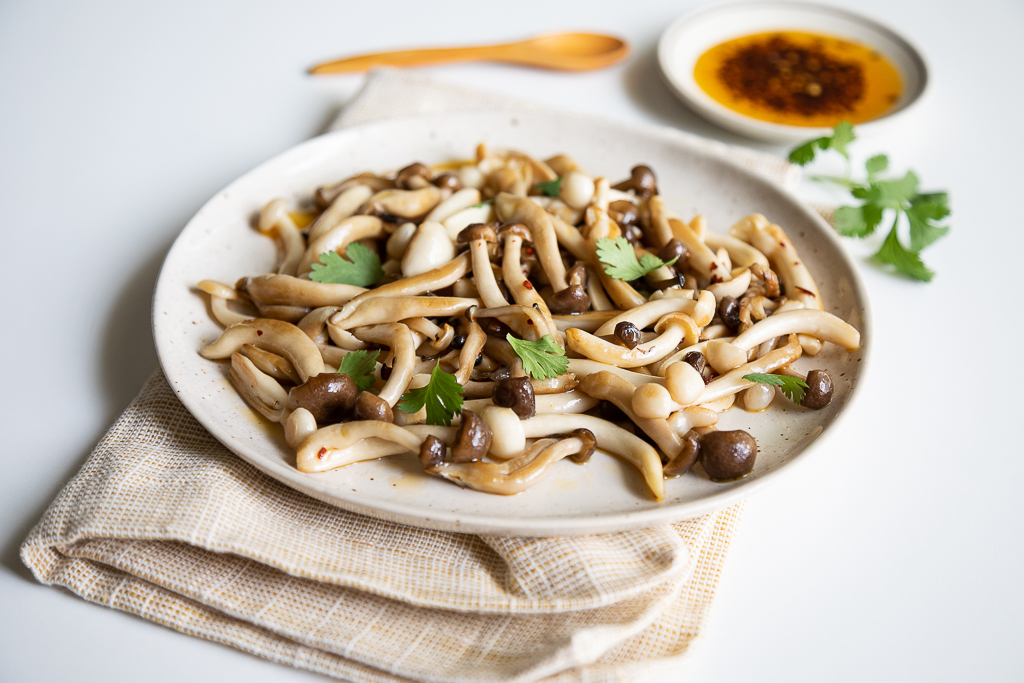 These mushrooms get a kick of spicy flavor from homemade chili oil! They can be served over grilled steaks or roasted poultry to add earthy heat to a special dinner.
view Recipe
This easy soup is loaded with hearty oyster mushrooms and filling potatoes. The broth is smooth and buttery, but not too heavy making it a great option for a light lunch.
view Recipe