Articles
6 Wholesome Foods To Pair With Mushrooms 🍄
It's February, which means love is in the air and it's the season for pairing up! While we all know mushrooms are delicious on their own (whether sliced and sautéed, marinated or microwaved, grilled or roasted), they're even better when they've got a buddy.
Since the versatile mushroom pairs well with so many foods, it was hard to narrow down our list to just six pairings. Did your favorite pairing make the cut? If not, let us know which ingredients you love to couple up with mushrooms.
Happy February and happy pairing!
Foods to Pair with Mushrooms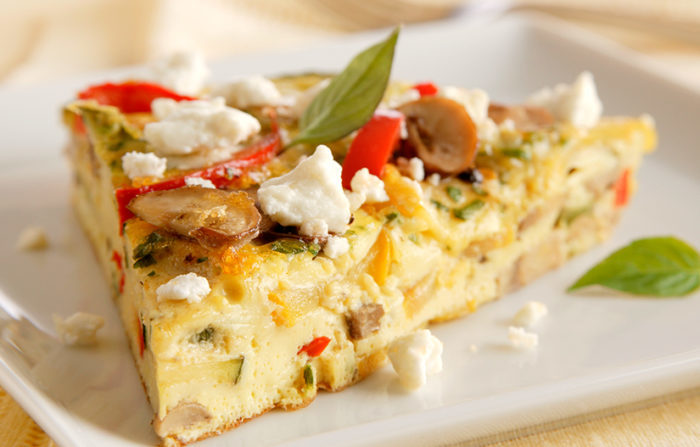 Mushrooms + Eggs = Vegetable Frittata
Mushrooms and eggs are a legendary pairing. From omelettes and breakfast sandwiches to satisfying dishes like this breakfast veggie frittata, the healthy duo provides earthy, wholesome flavor.
Mushrooms + Wild Rice = Maitake Wild Rice Salad
Tender, hearty mushrooms paired with nutty wild rice is a satisfying combo that makes a nutritious and delicious base for this easy, potluck-friendly salad.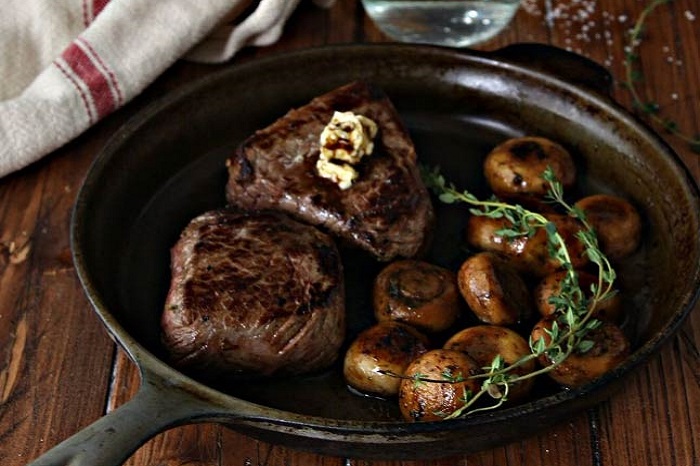 Mushrooms + Steak = Broiled Top Sirloin Steak With Sauteed Maitake and Shiitake Mushrooms
Sautéed mushrooms add rich, velvety texture to these sirloin steaks for luxurious flavor fit for a special Valentine's Day date or a convenient weeknight meal.
Mushrooms + Avocado = Sauteed Mushroom and Sun-Dried Tomato Avocado Toast
Meaty sautéed mushrooms paired with creamy avocados make for a satisfying snack, especially when served atop toasted bread and finished with tangy sun-dried tomatoes.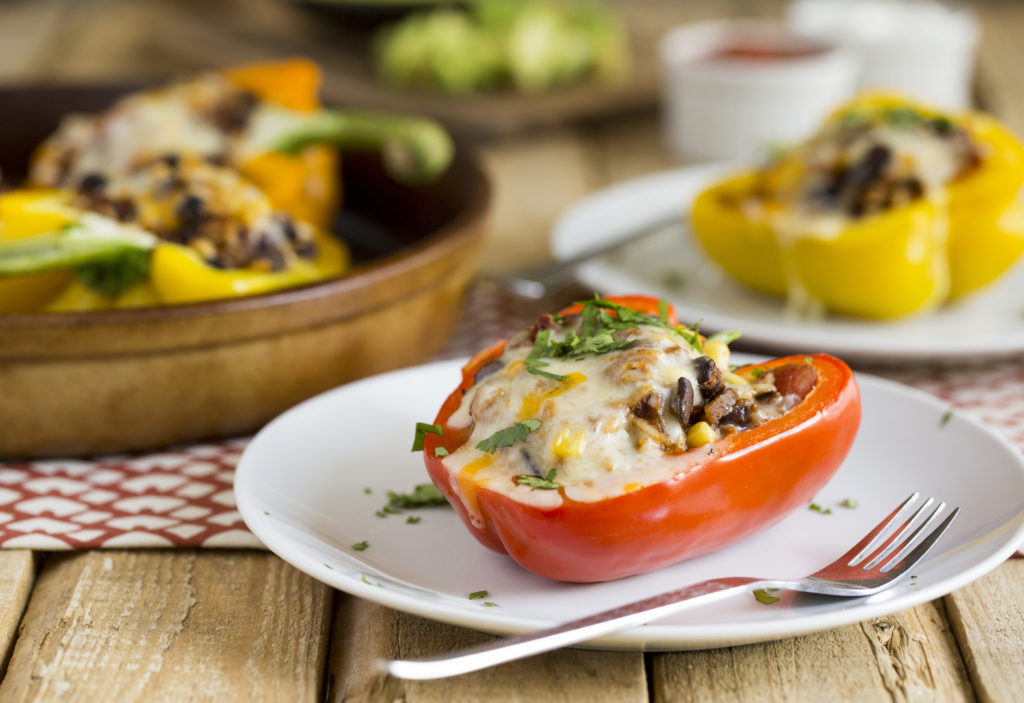 Mushrooms + Peppers = Pepper Burrito "Bowls"
Enjoy a low-carb meal with these vegetarian burrito bowls! Mushrooms take the place of meat while colorful bell pepper 'bowls' provide a refreshing base for the brown rice and beans in this tasty TexMex-inspired dish.
Mushrooms + Lamb = Lamb Ragout
Mushrooms blend seamlessly into any ground meat, including lamb, to add flavor and nutrition to your favorite meals like ragout. This one-pot recipe is easy to make and full of flavor for the perfect family meal.
Love this blended recipe? Make sure you're signed up for our Blenditarian® E-newsletter to get more recipes and tips using The Blend™!
Hungry for more mushroom inspo? Check out these recipes.