Cooking Tips & Ideas
Mushrooms Are the Answer
July 22, 2022
Mushrooms: Your Grocery Budget's BFF!
Make your groceries go further, while still making all your favorite meals, with mushrooms. Mushrooms not only up your flavor game, but they are a delicious addition to your grocery list to help extend portions.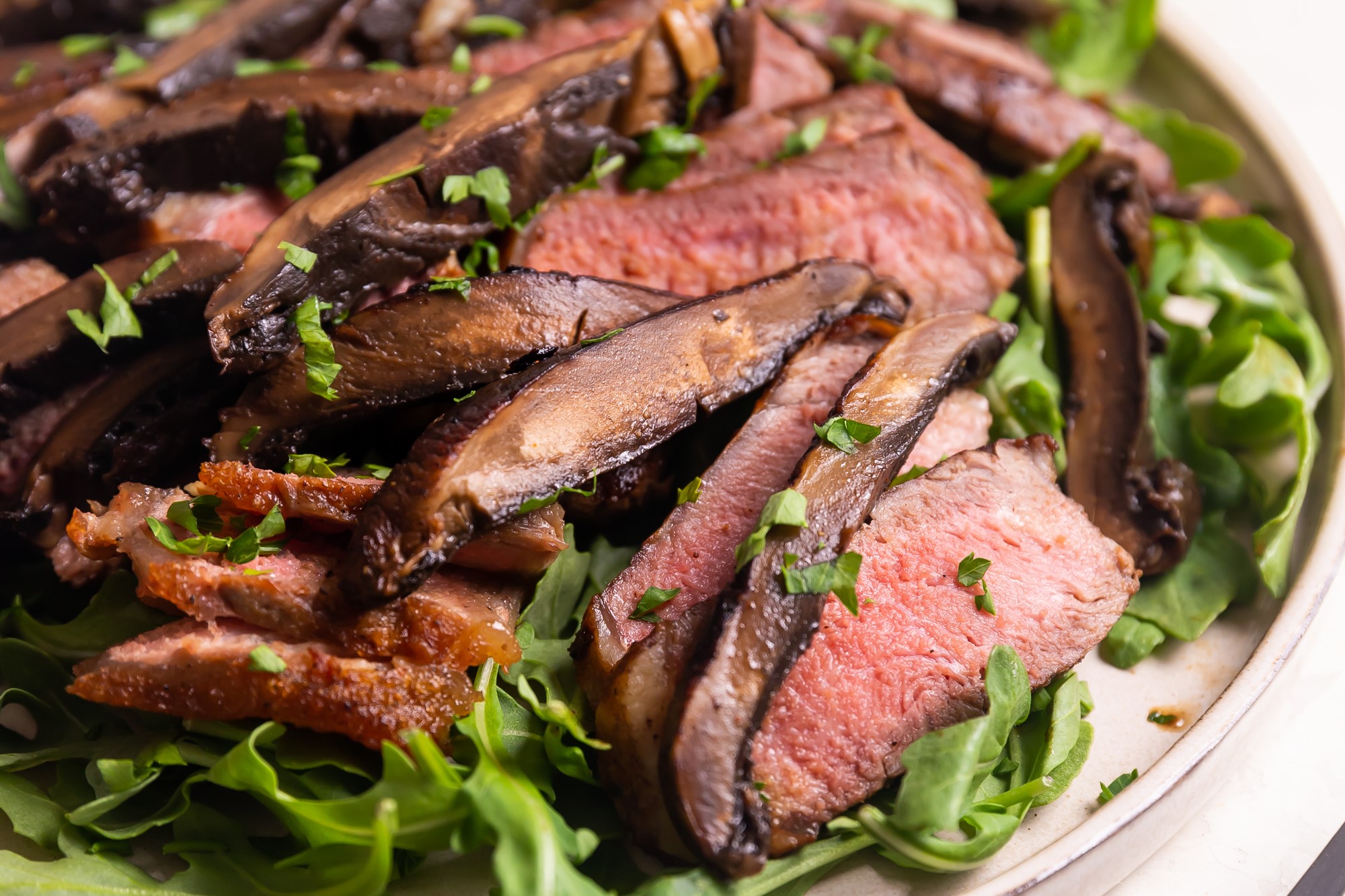 Bulk up your steak dinner by adding in juicy portabella strips for a tasty "Earth & Turf."
Making a delicious batch of beef stroganoff? Top off that chuck with some savory mushrooms.
The (cost-saving) trend is to blend. It's common sense. Stretch your dollars by stretching your meals. Mushrooms can extend portion sizes of your favorite meaty recipes without hurting your bottom line.
Explore more mushroom recipes.