Articles
It's Officially Mushroom Soup Season
As the leaves begin to fall and the temps continue to drop, warm up with a big bowl of soup. Whether you like a creamy broth or a hearty meat base, soups are the perfect way to combine your favorite ingredients into one delicious bowl.
Adding mushrooms into your soups means more flavor, added nutrition and more satisfaction! Mushrooms are meaty and filling, making them the ultimate soup ingredient for both vegetarians and meat lovers.
Easy tips for adding mushrooms this soup season:
Use the recipes below to get your soup season started!
Mushroom Soup Recipes
Easy Mushroom Soup
This simple recipe is made without cream or milk. A mix of butter and flour thicken chicken stock to create a velvety soup that's not too heavy. The combination of crimini and white button mushrooms add earthy notes that work well with the rich broth.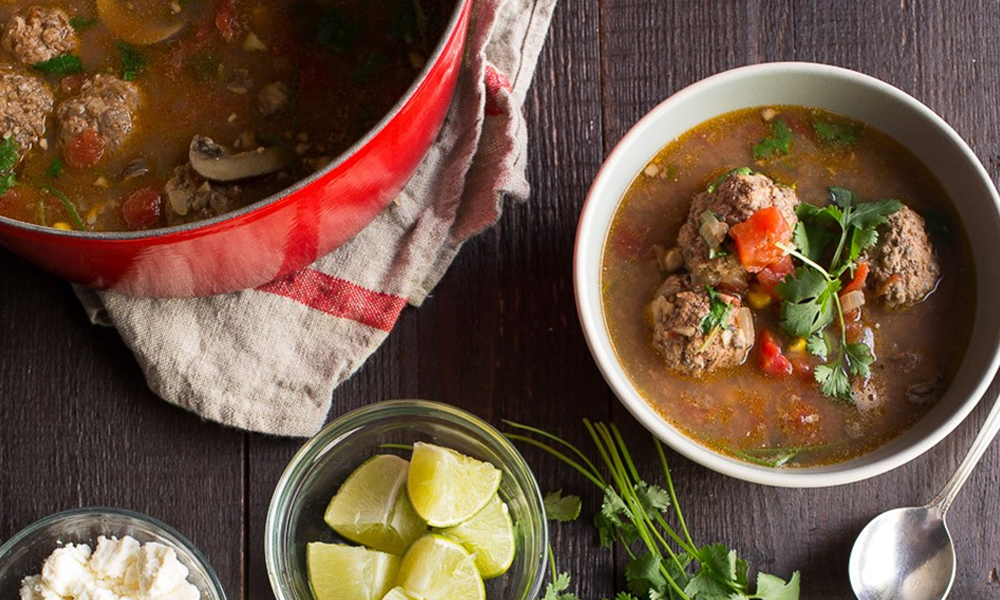 Mexican Mushroom Meatball Soup
Spice things up with a Mexican-style soup. Create beef, pork and chopped mushroom meatballs, then add to a mix of jalapeños, tomatoes, beans and taco seasonings for a flavor-packed soup that'll be your new favorite!
Mushroom Minestrone
Bulk up your minestrone with loads of dried herbs, colorful rainbow chard, hearty cannellini beans and meaty mushrooms.
Slow Cooker Chili
Using a slow cooker makes preparing dinner a breeze! Simply blend your mushrooms and ground beef, add to the slow cooker with the rest of the ingredients, set it and go.
Roasted Mushroom Parsnip Soup
Get out of the cold and curl up with a big bowl (or two!) of this dairy-free and vegetarian soup that's still creamy, rich and smooth.
Thai-Style Coconut Chicken Soup
Bring the flavors of Thailand to your kitchen with mushrooms, lemongrass, coconut milk, lime and chili pepper. Shredded rotisserie chicken is an easy way to add extra protein for those looking for it.