Articles
Summer Entertaining Made Easy with Mushrooms
Summer is here! Beat the heat (or add to it!) with delicious mushroom dishes that are perfect for all of your summer activities. Whether in a salad for a picnic, blended into appetizers at backyard parties or sautéed over the fire while camping, mushrooms add that delicious umami flavor (plus an extra serving of veggies to the plate). No matter how you serve them, mushrooms are the perfect addition to all of your summer spreads.
The Blended Burger Project is back! Head on over to the Blended Burger Project to find your local blended burger.
Campfire Mushrooms
Take your mushrooms camping! Cooking over a campfire gives mushrooms a deep smoky flavor.
Mushroom and Pea Gazpacho
This sweet and healthy gazpacho soup is made with spring peas and mushrooms to create a refreshingly cold snack on hot summer days.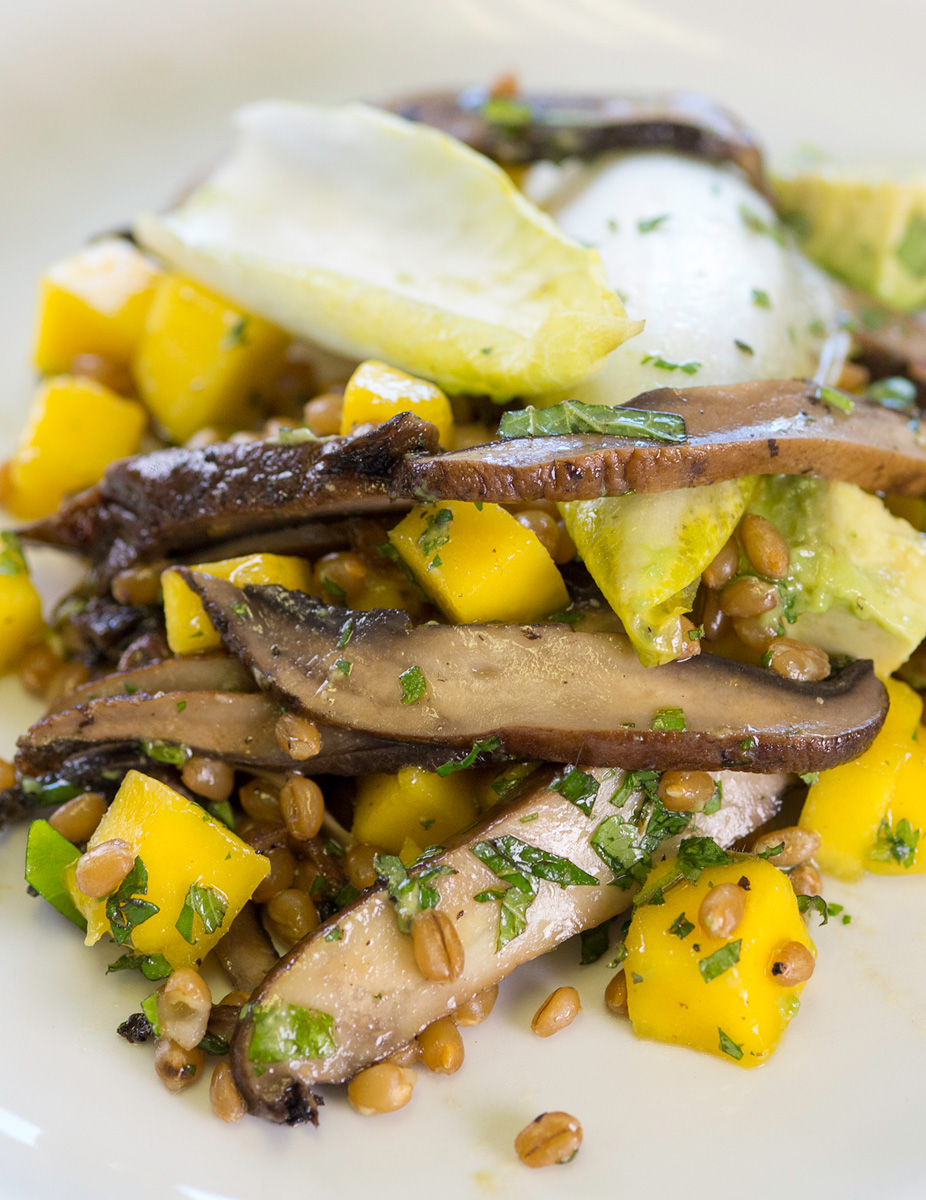 Mushroom Mango Salad
Bring summer to your plate with mangos, avocados and mushrooms mixed in a sweet chili sauce.
Mushroom Egg Salad
The classic egg salad gets a face lift with the addition of crispy sautéed mushrooms and shallots.
Surf & Turf Shrimp Portabella Fajitas
Bring a sizzle to your summer nights with Surf and Turf Shrimp and Portabella Fajitas.