Articles
Easy Dinner Recipes with Mushrooms
Getting back into the swing of things after a summer of fun is never easy. As your schedule picks back up with school, sports and fall activities, finding time for family dinners gets tougher too. Keep cooking simple and your weeknight family time intact with these helpful tips and easy dinner recipes.
Plan your meals and grocery trips. Get everyone involved in weekly meal planning by asking each member of the fam to contribute a dinner idea. This speeds up the brainstorming process and ensures everyone will get a meal they enjoy. Then, create a focused grocery list to guide your shopping and plan which dinner you'll cook each day, keeping all your commitments in mind. When it comes time to make the meal, you'll know you have all the ingredients you need.
Keep it simple. On busy nights, getting food on the table is a victory itself. It doesn't need to be fancy. Simple meals like stir-fries, soups and skillets are easy ways to provide a healthy balance of various food groups and nutritious ingredients. If you struggle to get your kids to eat their veggies, try creative strategies like The Blend.
Turn cooking into family time. Crank some tunes and make it a party! Give your kids simple tasks they can do to help. Or, have them work on their homework at the counter while you cook so, by the time you're ready to eat, everyone can focus on enjoying the time together.
Easy Dinner Recipes with Mushrooms
Three Mushroom and Garlic Grilled Pizza
School's back in session, but grilling season is never over. With three varieties of sautéed mushrooms, a homemade crust and a touch of basil, this grilled pizza is a family favorite. Plus, it only takes 35 mins to make.
Mushroom and Chicken Quesadilla
When you only have a few minutes to whip up a meal, these easy quesadillas will come to the rescue. This recipe is a great way to use up leftover chicken while pleasing even the pickiest eaters.
Mushroom Bolognese
Got pasta lovers in your clan? They'll love this hearty homemade Bolognese sauce.
Mushroom Pizza Rolls
After a long day at school, bring the family together to make these pizza rolls from scratch. Toss a simple salad for a fresh side and warm up some pizza sauce for dipping.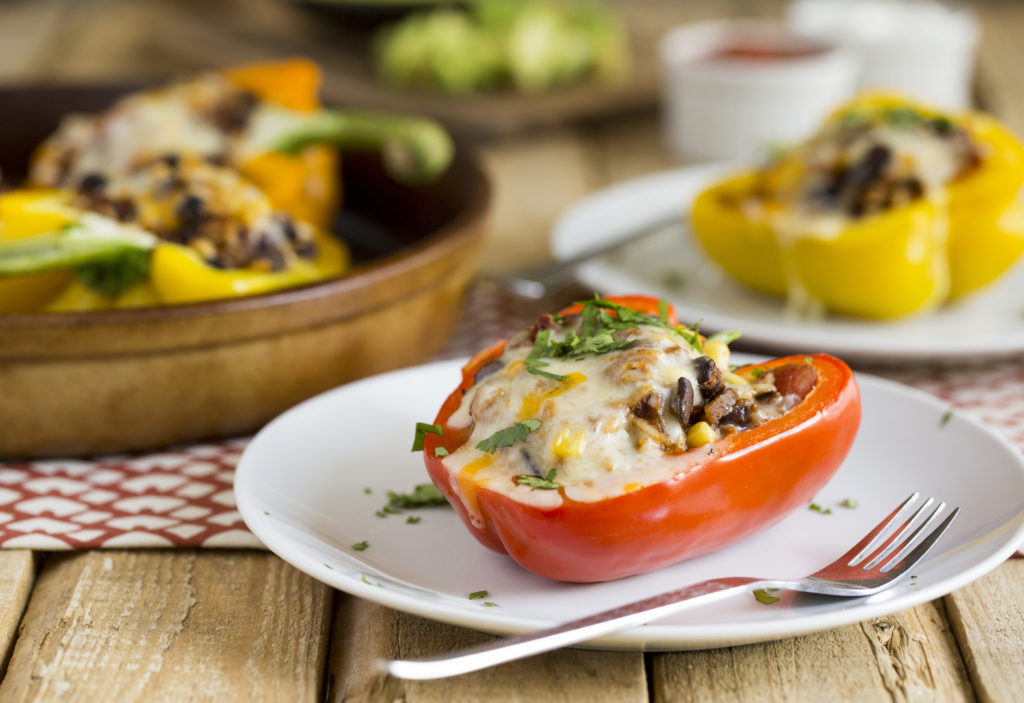 Pepper Burrito "Bowls" (Stuffed Peppers)
These vegetarian stuffed peppers are where healthy and tasty collide. Enjoy the best Tex-Mex flavors with this lighter take on burrito bowls.
Cheesy Beef Skillets
This one-skillet dinner takes only 10 minutes to prep so you can spend more time around the table.
Love this blended recipe?
Make sure you're signed up for our Blenditarian Enewsletter to get more recipes and tips using The Blend!