Articles
Beat the Heat with Cool Mushroom Recipes!
Beat the rising summer temps with cool mushroom recipes!
The first day of summer is just around the corner, but for many, the sunny season started over Memorial Day weekend. With warm weather and sunny skies also comes intense temps and humidity, but don't let that stop you from enjoying outdoor picnics and parties – beat the summer heat with mushrooms!
From veggie-packed salads to egg salad sandwiches, mushrooms can amp up your favorite cold dishes while keeping you cool in the hot summer sun. As an added bonus, mushrooms are the only source of vitamin D (AKA the sunshine vitamin) in the produce aisle. Which means you're still reaping the benefits while cooling off in the shade.
Hosting a patio party this summer? Or bringing a dish to pass at the neighbor's BBQ? Impress guests (or incite some friendly neighborhood competition) with a tasty cold dish featuring your favorite mushroom variety. After yard games and hot grilled grub, they'll be looking to you for a quick cool down.
Chill Out with These Cool Mushroom Recipes
Mushroom Egg Salad
Cool down with a twist on a classic American comfort food by adding chopped baby portabella or crimini mushrooms – you choose!
Marinated Mushroom and Chickpea Salad
Combine savory baby portabella, crisp red peppers, chickpeas and freshly chopped herbs for a hearty summer salad.
Mushroom and Chive Potato Salad
Is it even a picnic without potato salad? Give this traditional cold dish a boost of flavor with mushrooms.
Marinated Mushroom 7-Layer Salad
This dish is a tastebud tango with refreshing layers of tangy, meaty mushrooms, crisp vegetables and a creamy herb dressing. Dig in!
Pan-Roasted Mushroom Salad
If grilled grub tastes like summer, this roasted mushroom salad holds the flavors of the cool summer shade.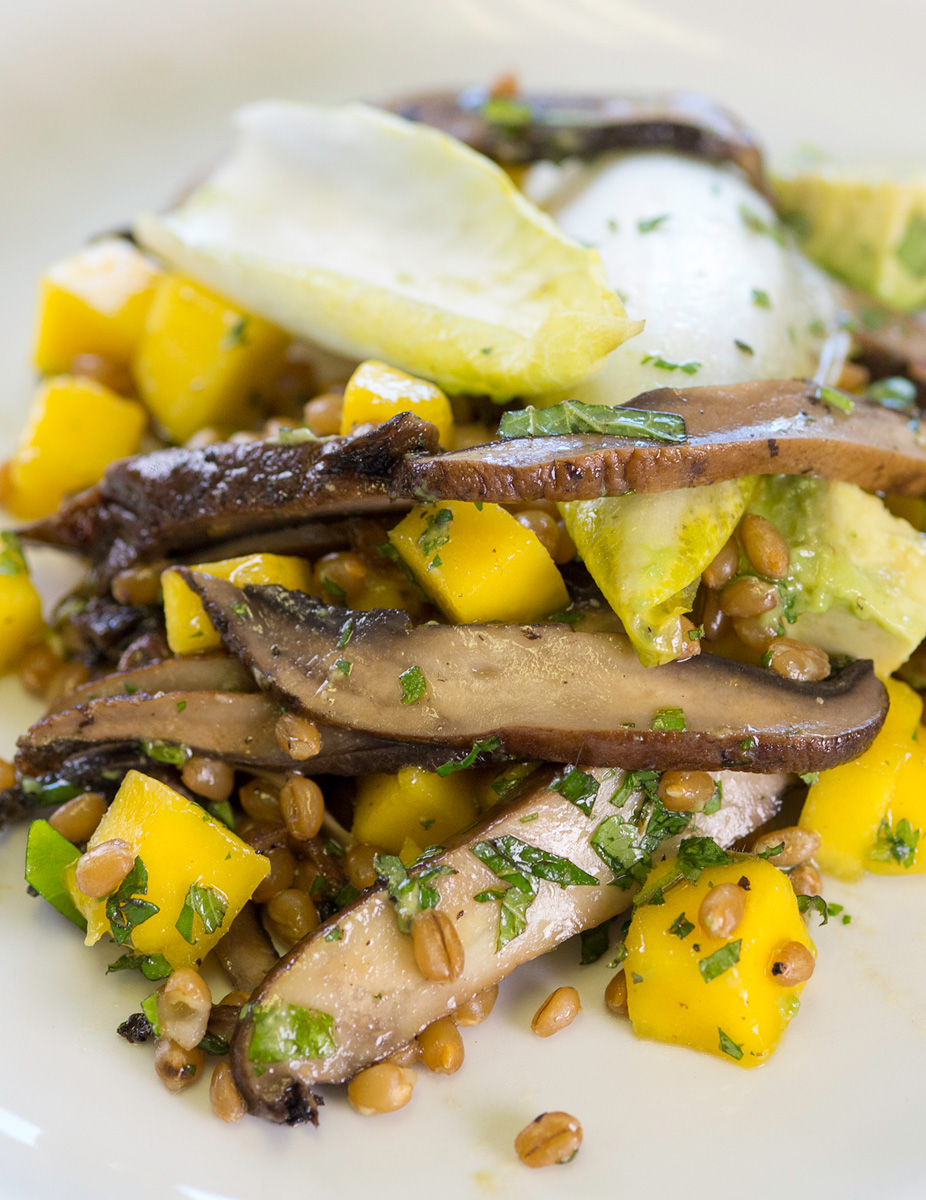 Mango Mushroom Salad
Sweet mangos, creamy avocados, savory mushrooms and a kick of sweet chili sauce make for one 'mango-nificant' side dish!