Articles
How to Hunt for Mushrooms in the Grocery Store
Turns out, you don't need to trek miles through wooded forests to find high-quality, delectable mushrooms. You can simply make a run to your local grocery store. The indoor hunt for mushrooms can be its own exciting adventure. Use these tips to successfully forage for fungi in the produce aisle. 
When To Hunt
Since cultivated mushrooms are grown indoors, they're always in season and available for your enjoyment year-round. This makes them super fresh and convenient.
Where To Hunt
Because mushrooms rule the fungi kingdom, they're not technically classified as a fruit or vegetable. However, they're considered a veggie for dietary purposes so can be found in the produce aisle. In fact, they hold many accolades in the fruit and veggie category:
What To Hunt For
Select mushrooms that are firm with a fresh, smooth appearance. The surfaces of the mushroom should be dry, but not dried out, and appear plump. There are many varieties to choose from depending on what flavor, shape and texture you're craving. 
How To Store Between Shopping Trips
When you stock up on mushrooms, keep them fresh and make them last as long as possible by storing them in their original packaging or a porous paper bag. Some mushrooms may keep for up to one week in the refrigerator. Fresh mushrooms should never be frozen, but you can  sautée mushrooms and then freeze them for up to one month.
How To Enjoy Your Fungi Finds
Before enjoying, be sure to brush off any debris on the mushrooms with your fingers or a damp paper towel. Or, rinse briefly under running water and pat dry with a paper towel.
Find more mushroom storage, preparation and cooking tips here. 
When you're ready to cook them up, try one of these mushroom-forward recipes to let your newfound fungi take center stage: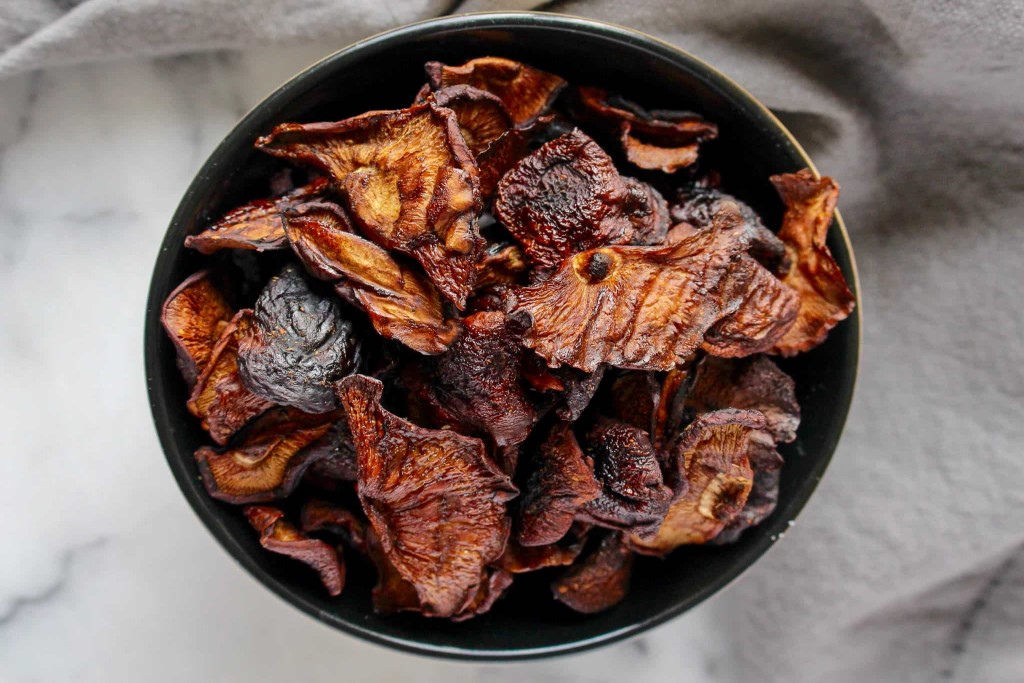 Love this blended recipe? Make sure you're signed up for our Blenditarian® E-newsletter to get more recipes and tips using The Blend™!